Benefits
Pure sine wave output.
3-in-1: inverter, AC/DC charger or PV charger.
Parallel operation up to 8 units.
User-adjustable charging current and voltage.
Automatic load sharing on AC and DC output.
Solar charger.
Hot-swappable design simplifies installation and maintenance.
Programmable supply priority for PV, Battery or Grid.
Monitoring software for real-time status display and control.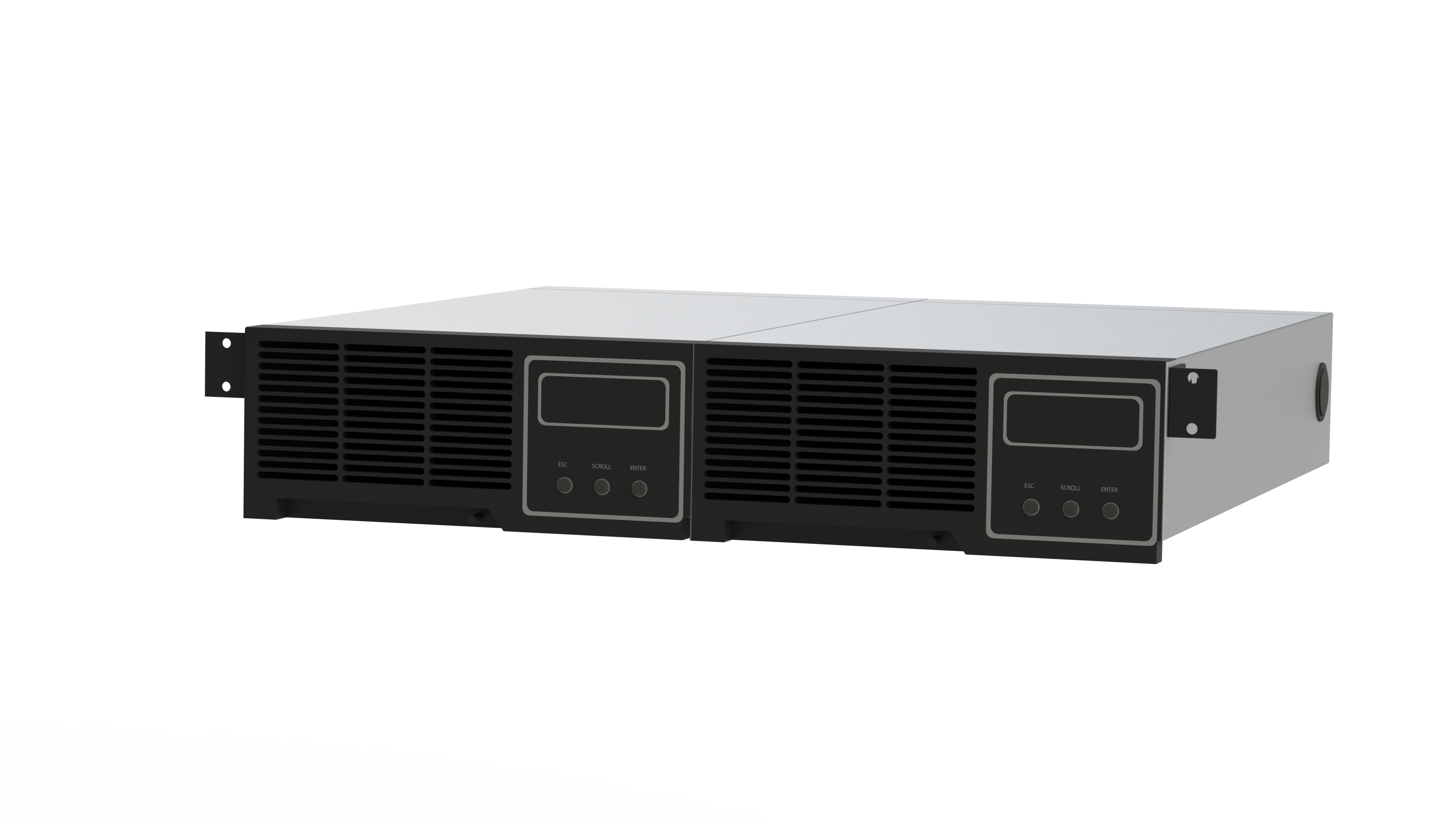 Specification
MODEL NUMBER
FA-INV-48V-2500VA
Capacity
2500VA/2500W
DC INPUT
Nominal DC Voltage
48 VDC
Operating Voltage Range
40-60 VDC
Voltage Ripple
< 2.0 mV
Peak to Peak Noise
150 mV up to 100 MHz
Inrush Current
< 2 x Irated
AC OUTPUT
Nominal Voltage
220/230/240 VAC (Selectable)
AC Voltage Regulation
± 2% (max.)
Frequency Range
50 Hz± 0.1 Hz
Peak Efficiency
> 93%
Harmonic Distortion
< 3 % THD (Linear Load)
<5% THD (Non-linear Load)
Overload Capability
>150% for 5 secs, >110% for 10 secs
Load Sharing
<5% st 50-100% load
AC INPUT
Nominal Voltage
230 VAC
Operating Voltage Range
185 VAC-265 VAC
Frequency Range
50Hz/60Hz (Auto sensing)
DC OUTPUT
Nominal Voltage
54 VDC
Max. Charging Current
60A
Charging Method
3-step algorithm
PV INPUT
Max. Open Circuit Voltage
400 VDC
MPPT Voltage Range
200 VDC~370 VDC
Max. Charging Current
60A
GENERAL
Dimension, D x W x H (mm)
409x215x88
Net Weight (kgs)
6
Humidity
5% to 95% RH (Non-condensing)
Operating Temperature
-20°C to 60°C
Safety
IEC 60950
Noise Level
Less than 50dB@ 1 Meter