Benefits
Advanced DSP control technology delivers accurate data.
Built-in smart MPPTs to enhance overall efficiency.
Parallel operation up to 6 units only for 3K/4K/5K models.
Suitable for either single phase or three-phase applications.
Up to 96% high conversion efficiency.
IP 65 protection for outdoor and harsh environment.
Data log up to 15 years.
Modulized design for easy maintenance.
Industrial-grade components used for robust operation.
1-year product warranty.
Optional monitoring software.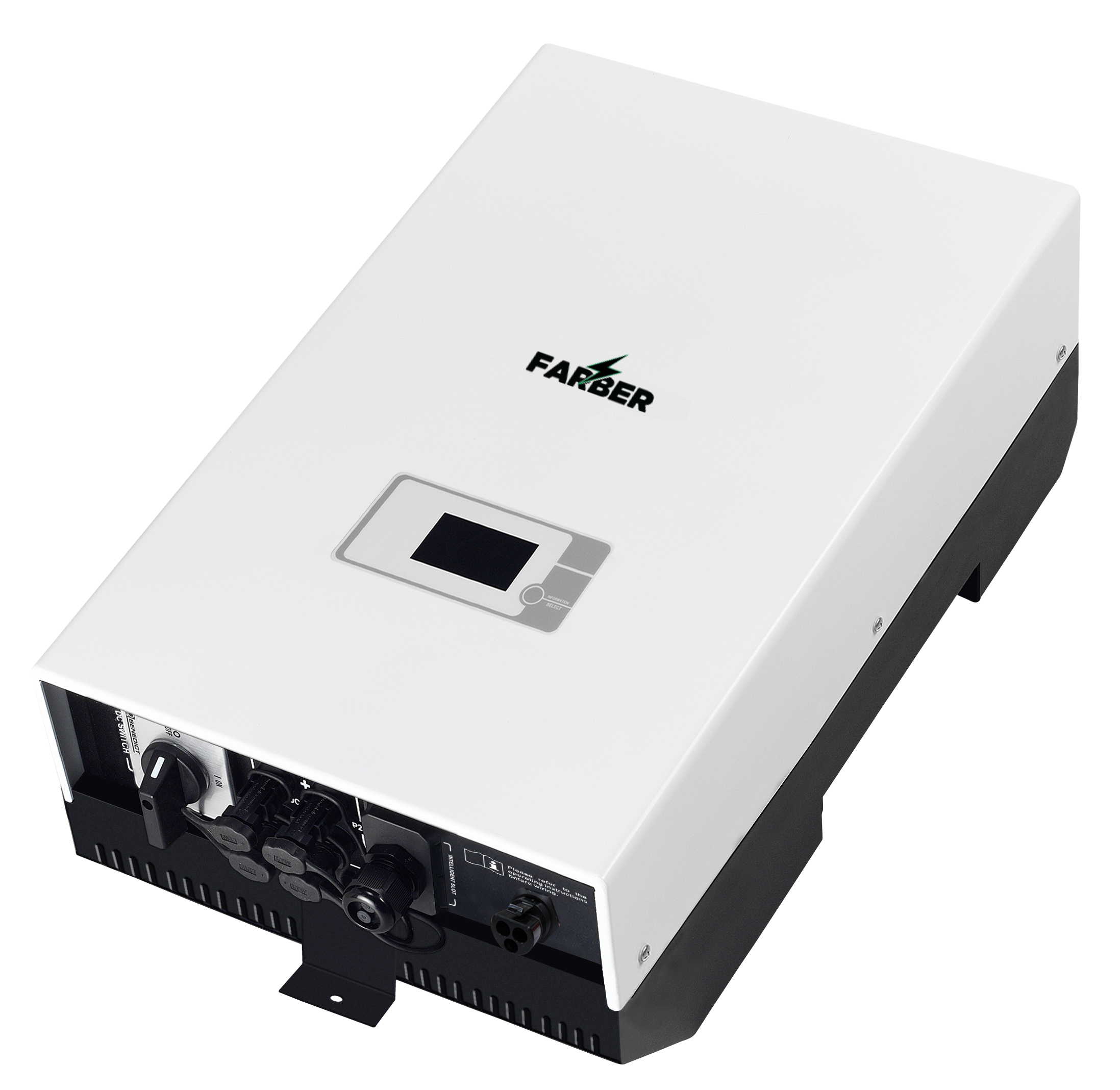 Specification
MODEL NUMBER
FA-ON-INV-1500VA
FA-ON-INV-2000VA
FA-ON-INV-3000VA
FA-ON-INV-5000VA
Max. PV Array Power
1650W
2200W
3300W
5000W
Rated Output Power
1500W
2000W
3000W
5000W
Maximum PV Array Open Circuit Voltage
500 VDC
MPPT Range @ Operating Voltage
15 VDC – 450 VDC
170 VDC – 450 VDC
180 VDC – 500 VDC
250 VDC – 500 VDC
MPP Tracker Number
1
1
2
2
GRID OUTPUT (AC)
Nominal Output Voltage
220/230/240 VAC
Output Voltage Range
184-264 VAC
Nominal Output Current
6.6A
8.7A
13A
20A
AC Grid Frequency
50H Hz/60 Hz
Power Factor
>99.9%
Maximum Efficiency
96%
PROTECTION
DC Reserve-Polarity Protection
Yes
Ground Fault Monitoring
Yes
Grid Monitoring
Yes
AC Short Circuit Protection
Yes
Over Current Protection
Yes
GENERAL
Dimension, D x W x H (mm)
160 X 270 x 450
161 X 270 x 450
162 X 270 x 450
184 x 308 x 515
Net Weight (kgs)
12.7
12.7
12.7
20.5
Intelligent Slot
USB & RS-232 Card/Option: SNMP card and Modbus card
Humidity
0-100% RH (Non-condensing)
Operating Temperature
-25°C to 50°C
Altitude
0 ~ 1000